Dental implants are the most effective long-term solution for missing teeth.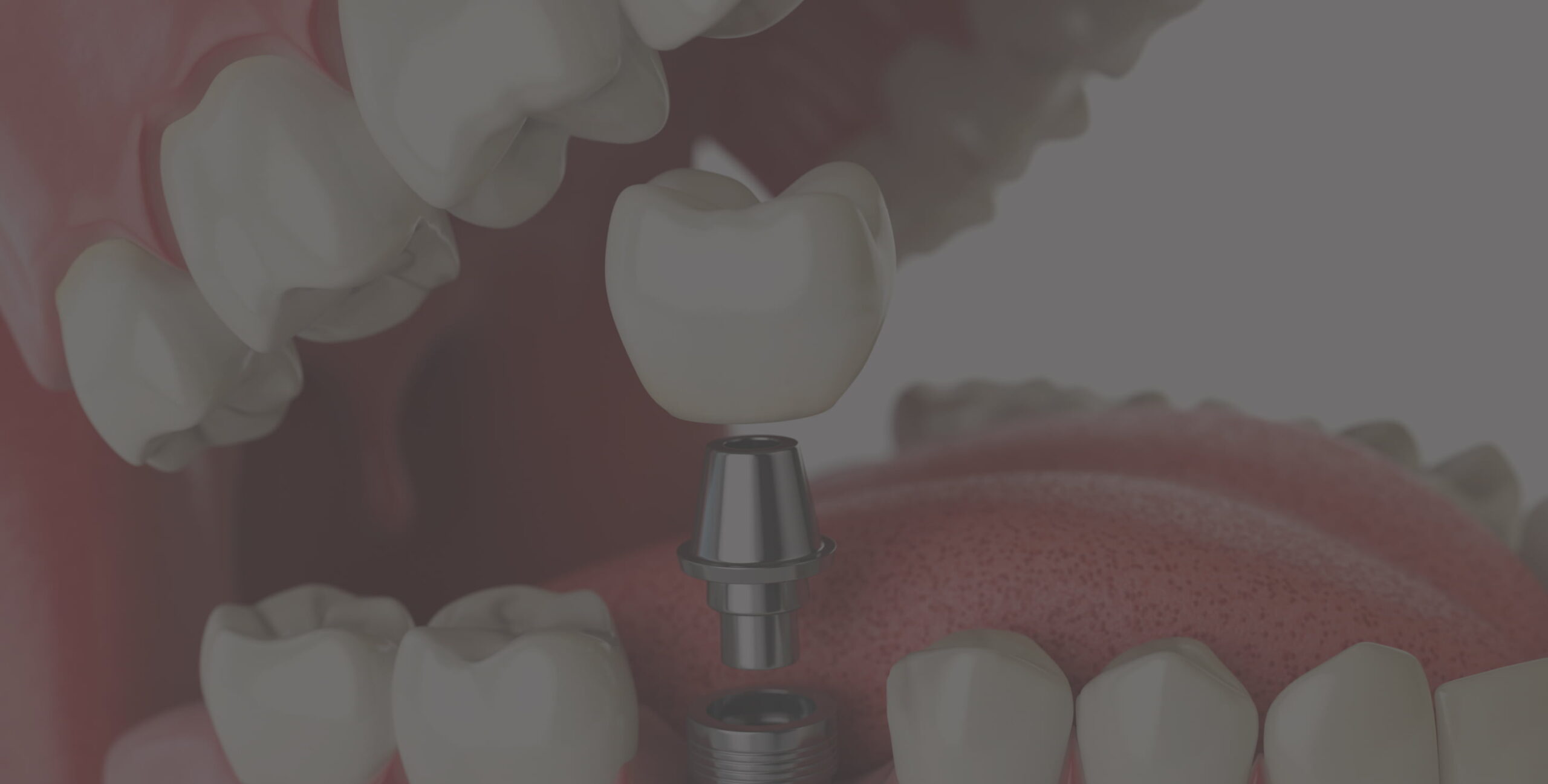 Dental Implants replace missing teeth effectively for life. It makes it possible to replace a single tooth or multiple teeth or to secure a denture or a bridge, giving you back your confidence in Coventry.
Missing teeth or an ill-fitting denture can often make you lose confidence in speaking, eating, smiling in public or even shy away from meeting friends and family. If you no longer have that level of confidence as your denture or missing teeth have become a source of embarrassment, now is the time to visit Dr Arshad Mahmood, a dentist in Coventry, to discuss implant treatment to eradicate your problem. You will find many benefits to replacing teeth, stabilising dentures, or even replacing dentures, from improved self-confidence and appearance to improved taste and comfort whilst eating.
Dental implants replace the tooth's root or foundation, which allows for a false tooth or crown to be anchored permanently into the jaw, just like a natural tooth. The dental implant itself is a titanium post carefully inserted into the bone. It is then left in place for two to eight months whilst the bone around the implant gradually grows and bonds with the titanium implant, holding it securely in place.
Once in position, an implant will securely hold a single replacement tooth, multiple teeth, a bridge, a denture or an All-on-4. The real benefit is that it restores 99% of oral functionality. It is virtually indistinguishable from your teeth, which means you can enjoy a natural-looking smile and the freedom to speak, laugh and eat without fear or embarrassment.
Dr Arshad Mahmood's reputation as an Implant Dentist has been established over the last 5 years in Coventry and West Midlands. He has successfully placed dental implants in Coventry for 100s of patients, so he brings a wealth of knowledge and skill to The Spencer Road Dental Surgery Coventry. His reputation as a leading Implantologist led to holding clinical sessions at Stafford, Gloucestershire and Worcestershire Practices.
He will be pleased to share with you his knowledge and qualifications and help restore not only your teeth but your confidence as well with cheap dental implants in Coventry. Please do not hesitate to contact us with any questions you may have regarding Dental Implants. Contact us for all your implant treatments, such as:
BOOK NOW